What is Universal x86 Tuning Utility?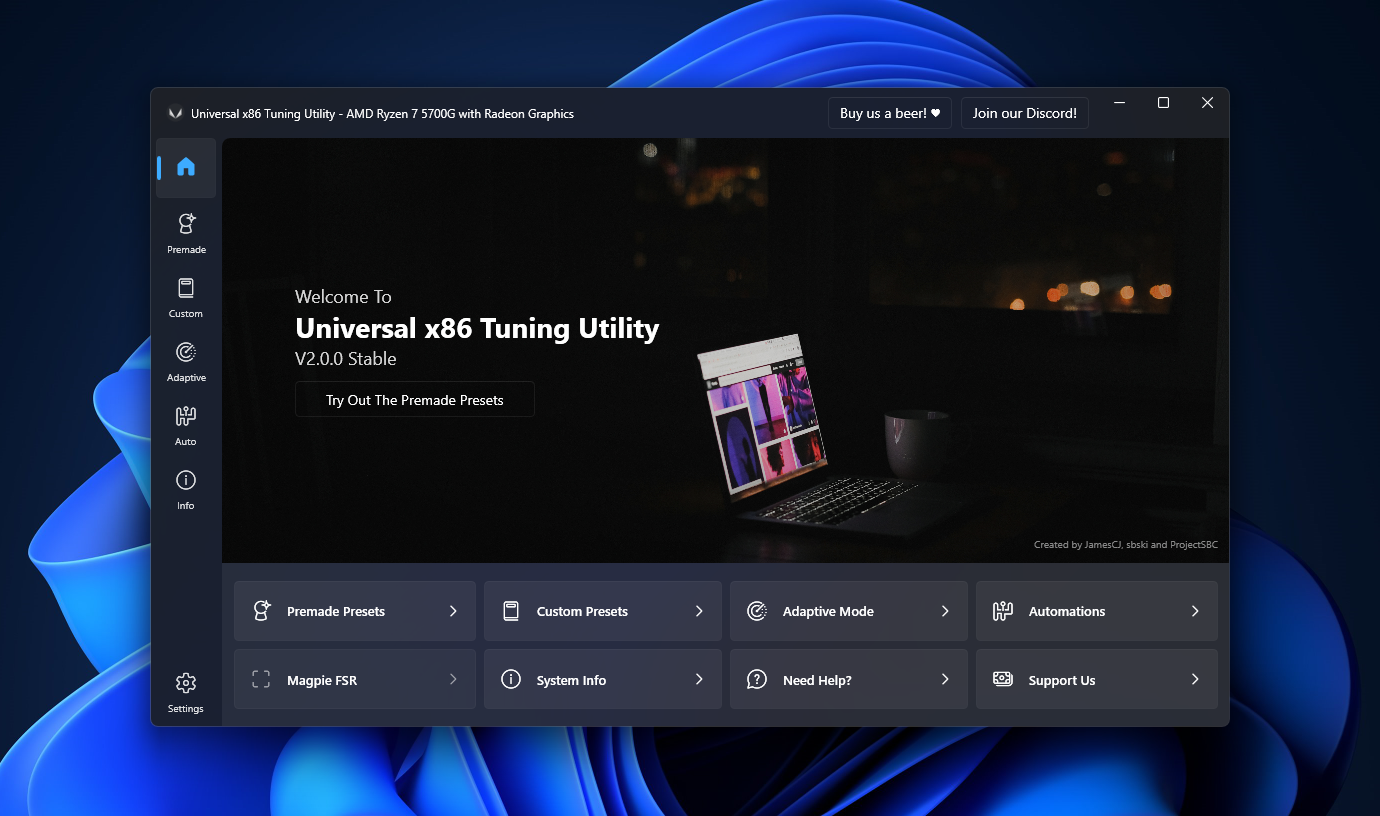 Universal x86 Tuning Utility is a powerful tool designed to assist users in optimising the performance and settings of their x86 laptops and computers. Its primary objective is to provide users with the ability to customise and fine-tune their device settings according to their preferences and needs.
The development of this utility is spearheaded by the same talented team that brought us popular applications like Ryzen Controller, Renoir Mobile Tuning, and Power Control Panel.
Universal x86 Tuning Utility serves as a lightweight alternative to well-known software like Ryzen Master and Intel XTU (Extreme Tuning Utility).
One of the main features of the utility is the fine-grained control it offers over the device's processor and GPU(s). Users can access a wide range of settings, allowing them to adjust clock speeds, power limits, voltages, and other performance-related parameters.
Universal x86 Tuning Utility represents a comprehensive and user-friendly tool for fine-tuning x86 laptops and computers. Its lightweight nature and extensive customisation options make it an appealing choice for those seeking to maximise the performance and efficiency of their systems, especially if they are equipped with AMD Ryzen or Intel 4th gen and newer processors.
What are the advantages of using Universal x86 Tuning Utility?
Universal x86 Tuning Utility offers a remarkable advantage that enables users to harness a significant boost in performance without the need to invest in a new laptop, effectively enhancing the longevity and efficiency of their current Zen-based or Intel processor.
With this powerful tool at your disposal, you have the potential to experience anywhere from a substantial 5% to an astounding 35% or more increase in performance, all at no additional cost.
By unlocking the hidden potential of your processor through this intuitive and user-friendly utility, you can maximise your system's capabilities, ensuring it remains up to par with the ever-evolving demands of modern computing.
Universal x86 Tuning Utility also includes premade presets for Zen based processors. Premade presets offer convenience and efficiency by providing ready-to-use settings for specific needs, saving time and effort while ensuring consistent and optimised results. They serve as excellent starting points for customisation and encourage experimentation, enhancing the overall user experience across various domains.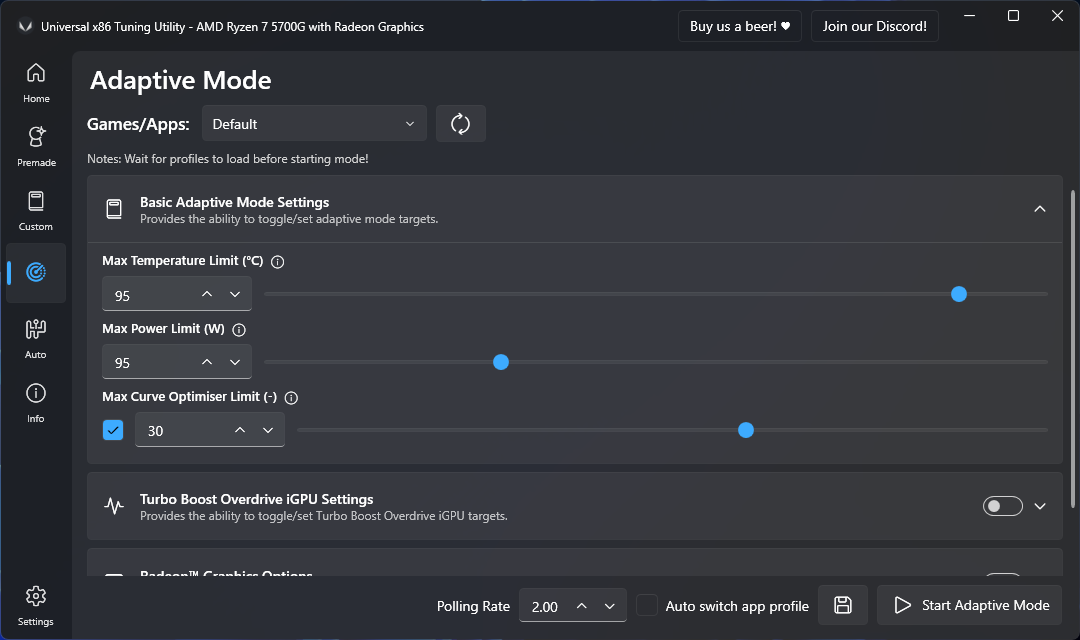 In addition, Universal x86 Tuning Utility includes an adaptive mode. This mode allows for an adaptive TDP algorithm that aims to find the best possible power limits for your processor. This is done by monitoring the temperatures of the processor and then using this data to balance off the power limits to find the most stable settings for performance.
Download & Installation
Installation Instructions
Download the application installer from the link provided above
Once downloaded, open the .msi installer and follow the instructions presented
The application should now be installed
Finally, find the shortcut on your desktop and double click on it to open UXTU
Have fun!!!!
Note: Ryzen 7045HX processors codenamed Dragon Range are currently not supported!
Disclaimers & Cautions
If you intend to use Universal x86 Tuning Utility in a video/text post online (e.g. YouTube, Reddit) please credit the Universal x86 Tuning Utility team by linking to the Universal x86 Tuning Utility GitHub release page! We ask this so that viewers/readers can download the software from a trusted source and so the developers get the proper recognition for their work.


Universal x86 Tuning Utility Team is not liable for any damages that my occur from using Universal x86 Tuning Utility, Please use at your own risk!


"AMD", "APU", "Ryzen", and "AMD Ryzen" are trademarked by and belong to Advanced Micro Devices, Inc. Universal x86 Tuning Utility Team makes no claims to these assets and uses them for informational purposes only.


If you wish to gain developer access to Universal x86 Tuning Utility, ping @jamescj, @projectsbc or @sbski in our discord community server.